On October 12, 2108, Urban Connections will welcome Jeff Haste, Chairman, Dauphin County Commissioners, and the return of Melanie Harrington President & Chief Executive Officer of Vibrant Pittsburgh to its Access & Opportunity Hershey event. During this event, Jeff and Melanie will discuss the recruitment and retention of a diverse and talented workforce pool that can significantly impact economic development. With these two dynamic individuals, the discussion will focus on economic development and inclusion. For any company, government agency, non-profit, or staffing agency in the region that is committed to recruiting and retaining a diverse workforce and talent pool, don't miss discussion!
The shift in perspective is now Destination Dauphin County, Come To Visit…Decide To Stay. What we do for tourism can we do for employment with the understanding retention and quality of life is crucial to the process.
This invitation is to all individuals committed to recruiting and retaining a diverse workforce and talent pool. If you are in H.R., diversity and inclusion, education, government, business, non-profit, economic development, hospitality, tourism, staffing or marketing this conversation is for you!
Meet the speakers
Jeff Haste
Chairman, Dauphin County Commissioners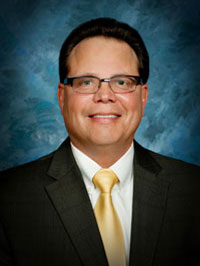 Jeff Haste is Chairman of the Dauphin County Board   of  Commissioners. He has oversight of the county's Transportation, Information Technology, Probation Services, Conservation District, Parks and Recreation and Purchasing Departments, to name a few. He has served as Chairman since 2003 and previously served as Chief Clerk.
Jeff was honored by the Harrisburg Regional Chamber & CREDC with the 2013 President's Award and Catalyst Award and named Government Leader of the Year in 2011.  He was also awarded the Greater Harrisburg NAACP Presidential Citation in 2015, the National Association of Counties' 2014 Achievement Award in the category of Community/Economic Development for the Dauphin County Infrastructure Bank, the Harrisburg Riverboat Society's 2013 Award for Distinguished Community Service, the County Commissioners Association of PA's (CCAP) Friend of County Government Award and the Jaycees 1984 Outstanding Young Men of America.  Jeff served as the 2014 CCAP President, the NACo Justice and Public Safety Steering Committee Law Enforcement Subcommittee Chairman for 2013-15 and Chairman of the Harrisburg Area Transportation Study from 2005 through the current year, among other positions.
Jeff is an avid sports fan and loves the South Philly teams – Phillies, Eagles, and Flyers.   He coached the Susquehanna High Schools Girls' Soccer Team for seven years and served as the head coach of Harrisburg Christian School's Boys Varsity Soccer Team for three years and a coach for Central Dauphin's Boys Soccer Team.
Jeff is also a devoted husband to his wife, Maria, father of four, grandfather of three, and avid outdoorsman.   His youngest son, Andrew, attends Central Dauphin and is very active in soccer and skateboarding.
Although he did not grow up in Dauphin County, he certainly loves living here.  He is Dauphin County proud!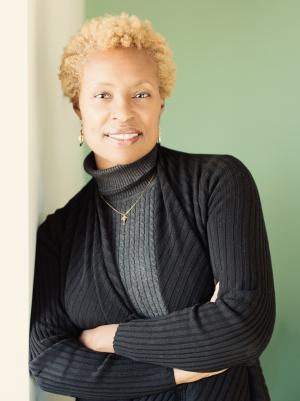 Melanie Harrington
President and Chief Executive Officer
Vibrant Pittsburgh
Melanie Harrington serves as the first President and CEO of Vibrant Pittsburgh, a nonprofit economic development organization that was established to build a more diverse and inclusive Pittsburgh region by spearheading initiatives to attract, retain, and elevate a diverse workforce.
From 2001 to 2010, Melanie served as the president of the American Institute for Managing Diversity, Inc. (AIMD), a national nonprofit diversity think tank founded by Dr. R. Roosevelt Thomas, Jr. and based in Atlanta, Georgia. As president, Melanie directed a broad range of initiatives.
From 1995 to 2001, Melanie served as general counsel for D.J. Miller & Associates, Inc. (DJMA), a national management consulting firm that specializes in serving federal, state, and local government agencies. Melanie served as a senior associate at the Ewing Group Law Firm specializing in employment litigation from 1992 to 1995.
She currently serves on several boards, including the Center for Global Inclusion; Downtown Pittsburgh Partnership; and the YMCA of Greater Pittsburgh. She is an expert panelist for the 2016 Edition of the Global Diversity and Inclusion Benchmarks and a graduate of both Leadership Pittsburgh and Leadership Atlanta. Melanie is an adjunct professor at the University of Pittsburgh's Graduate School of International and Public Affairs.